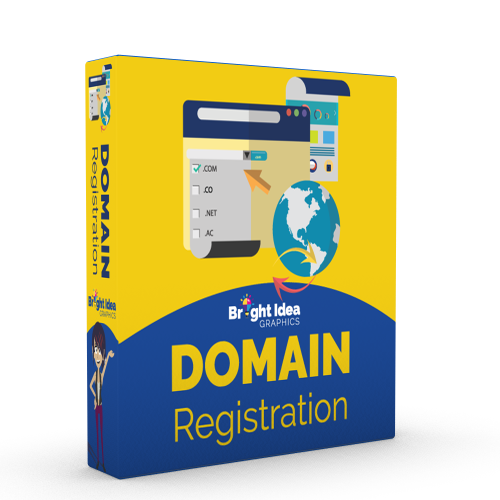 Search For Your Perfect Domain Name Below!
---
With a new year upon us many people often are inspired to launch and begin a new journey, perhaps on a personal level and most business of course set a new marketing plan and goals for 2019 as well. What better way to secure and lock in your next branding project with a great domain name. The perfect domain name is a key factor for helping your dreams become reality. Today there are so many options beyond the standard .COM, .NET and .ORG. Choosing the right one for you is critical.
I like to refer to some great information found on my trusted source www.yoast.com and share with you some of the valuable insights.
While in the early days of the internet www was the norm, these days a good many sites of great repute -Yoast.com included ;)- don't use www. So, are there any SEO-implications to choosing either option? And did you ever wondered about getting duplicate content issues because of having a www and a non-www version? I'll get into those questions in this Ask Yoast!
If you own a website, you have probably, at some point, thought about your preferred URL. Perhaps you chose between www.yoursite.com and yoursite.com straight away and never thought about it again. Or maybe you switched to or from www at one point. Let's look at some implications of these choices.
www and duplicate content issues?
If the content on different URLs is the same, search engines don't know which URL to show in the search results. We call this a duplicate content issue. And it can hurt your rankings! Unfortunately, it happens more often than you'd think. Did you, for instance, ever think about the consequences of www or non-www versions of your site?
Duplicate content issues or not?
"The answer is yes, it creates duplicate content. It's not the worst kind of duplicate content, because Google knows that these things happen, but it's better to fix it nonetheless. The best way of fixing it is to choose one, either the www or the non-www version and to redirect the other to it. So on Yoast.com, we redirect www.yoast.com to yoast.com. We did that because we think it's cooler and www is a bit old-fashioned. But, choose whatever suits you best, redirect the other and you're done!"