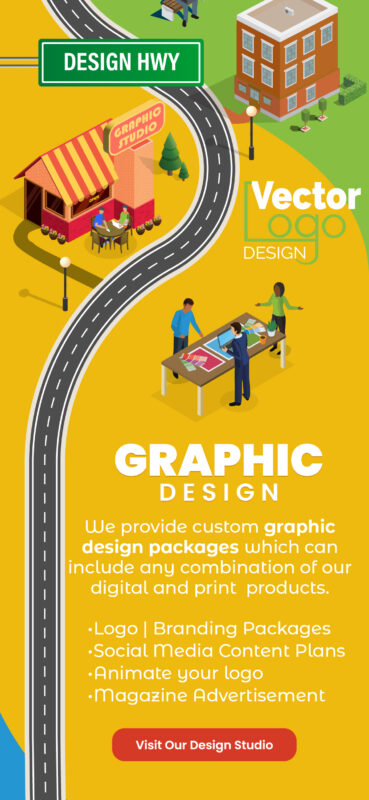 To be competitive in todays market you need to develop a branding strategy.
A branding strategy is a plan for the development of a successful brand. It involves a range of activities, including defining the brand's positioning, messaging, and identity, as well as determining how the brand will be communicated to consumers.
A strong branding strategy helps to differentiate a company's products or services from those of its competitors, and it helps to build customer loyalty and trust. A branding strategy should be aligned with the company's business goals and should be consistently applied across all channels and touchpoints.
Some key elements of a branding strategy include:
---
Brand positioning: How the brand is positioned in the market and in the minds of consumers.
---
Brand messaging: The key messages that the brand wants to communicate to consumers.
---
Brand identity: The visual elements of the brand, including the logo, color palette, and typography.
---
Brand personality: The character and personality of the brand, as perceived by consumers.
---
Brand voice: The tone and style of communication used by the brand.
---
Developing a strong branding strategy is important for businesses of all sizes, as it helps to create a cohesive and consistent brand experience for customers.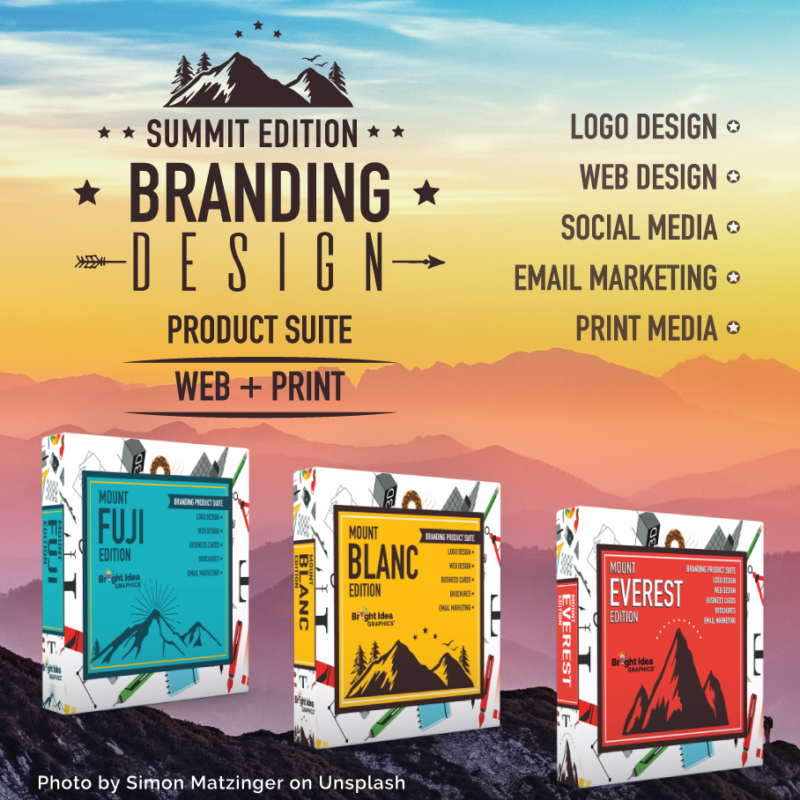 ALL-IN-ONE BRANDING DESIGN PACKAGES
Inspired by the strength and beauty of famous mountains around the world our SUMMIT SERIES Branding Design Packages are created to add the same beauty and strength to your brand.
The Bright Idea Graphics Design Studio Branding Design Packages are the perfect solution for businesses looking to refresh their look and feel. Our team of experienced designers will work with you to create a new logo, business cards, stationary, and web site that reflects your company's unique identity. We'll also provide hosting for your new web site, so you can get up and running quickly and easily.
Learn More!
Complete Branding solutions
Request for Information
Turn your bright ideas into reality. To get started with custom graphic design by Bright Idea Graphics Design Studio you can fill out this questionnaire.
Step 1: Select the product/service you are interested in.
Step 2: Based on your selection in step 1 we have some more options to help you such as quantities or sizes etc.
Step 3: Provide us with some contact details and we will prepare the information you require within 24 hours. 
Bright Idea Graphics (204) 890-5938 or email design@brightideagraphics.ca