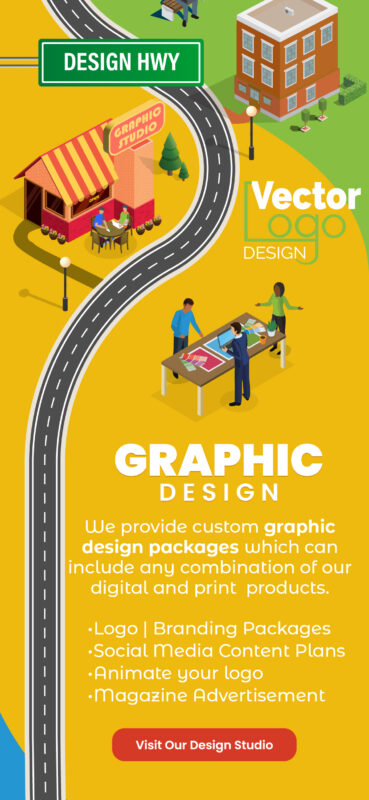 Our branding design packages include all the core items for any business. Starting with a logo design, new business cards, new website with hosting, social media posts and a monthly or quarterly email newsletter.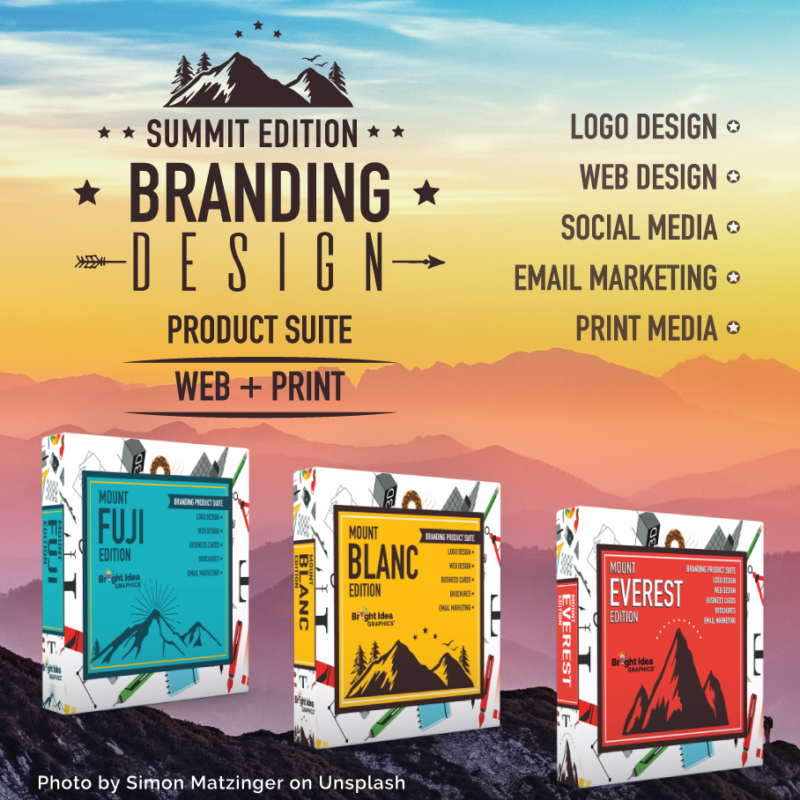 BRANDING DESIGN PACKAGES
Inspired by the strength and beauty of famous mountains around the world our SUMMIT SERIES Branding Design Packages are created to add the same beauty and strength to your brand.
Our custom graphic design is characterized by several key elements. First and foremost, it must be visually appealing, with a balance of colours, shapes, and typography that is both aesthetically pleasing and functional. Second, it should be easily recognizable and memorable, effectively communicating the brand or business's identity and message. Third, it should be simple and straightforward, avoiding clutter or unnecessary complexity that can detract from its impact. Finally, it should be versatile, able to be scaled or adapted for use in various contexts and media while maintaining its integrity and effectiveness.
Complete Branding solutions

Request for Information
Turn your bright ideas into reality. To get started with custom graphic design by Bright Idea Graphics Design Studio you can fill out this questionnaire.
Step 1: Select the product/service you are interested in.
Step 2: Based on your selection in step 1 we have some more options to help you such as quantities or sizes etc.
Step 3: Provide us with some contact details and we will prepare the information you require within 24 hours. 
Bright Idea Graphics (204) 890-5938 or email design@brightideagraphics.ca