Bright Idea Graphics Creative Studio is proud to share our latest logo design for Sugar Sammy's Esthetics, owned and operated by Samantha Thomas.
Samantha's guidelines where to create a logo that is classy, with an emphasis on a script style font for the name Sugar Sammy's and simple thin plain font for the word Esthetican and to use black and gold as the dominant colours.
As with all our logos we start with black and white versions only and colour is only added as the final step. As Art Director for Bright Idea Graphics I feel that all logos must work in black only, colours, details, shadows, beveled edges all look great but they do not translate well into other medians.
Designing a basic logo Step1: Selecting a font style. Simple enough the first step was to collect some font styles. Here at the studio we like the free fonts offered at www.fontsquirrel.com Script font styles all have a distinct feel, so to get started we collected some our favourites that we felt are perfect for Sugar Sammy's for Samantha to choose from.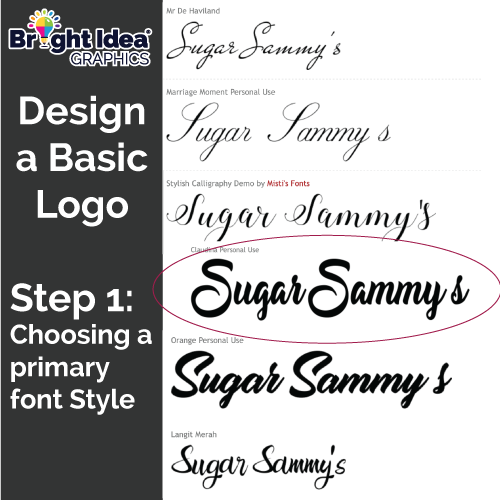 Step 2: Choose A Secondary Font Style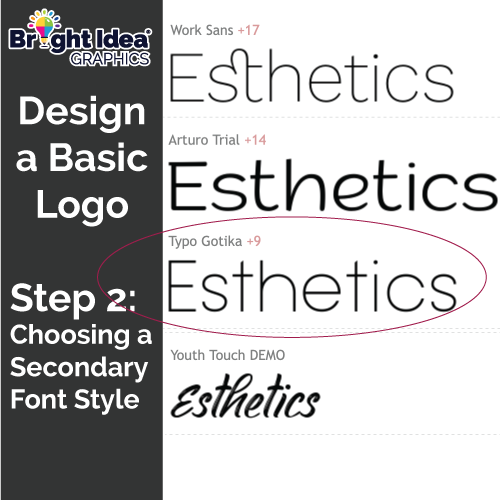 Step 3: Adding Supportive Graphics or Icons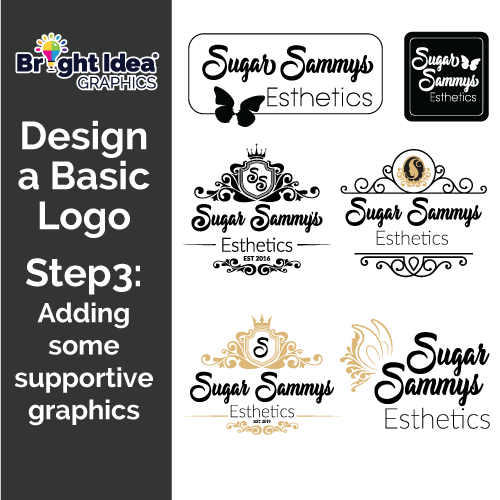 Step 4: Final Logo Added with Colour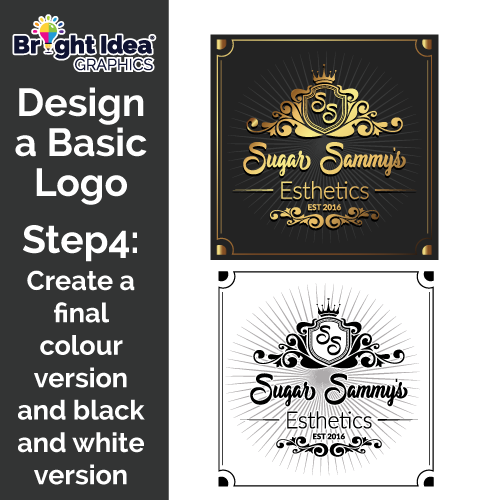 The completed logo is delivered via email. The file sizes are not large as they are vector files versus a jpeg version. File formats will include the original Illustrator Version plus a .eps and a PDF. These terms may seem confusing however they are common in the printing and design world and the chosen formats.
---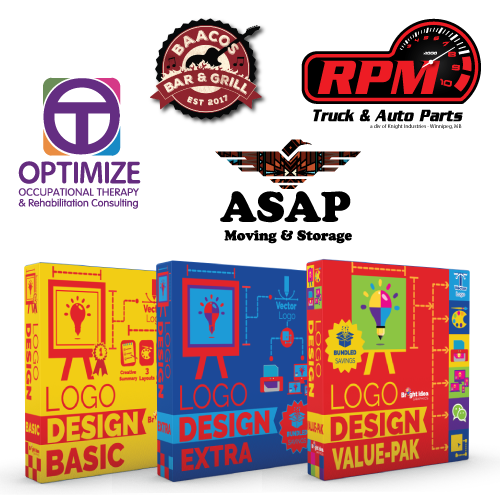 Basic Plan
Deluxe Plan
Value Pak