Keeping it Fresh!
Launching your new channel is the small part, keeping it fresh and updated takes a commitment. We offer some affordable solutions to design and update your media channels with our 5, 25, and 52 new media post packages.
5 Media Post Package – Great to launch a Special Event or Product
25 Media Post Package – One a day for a month or twice a month for a year! You choose what works best for we make look awesome!
52 Media Post Package – A new post engagement once a week for a whole year!
• Schedule and publish your posts to meet your schedule
• All packages include all our  custom design features guaranteeing perfect results every time.
Instagram
Number of active users per month: 400 million approximately
Instagram was launched as a unique social networking platform that was completely based on sharing photos and videos. This photo sharing social networking app thus enables you to capture the best moments of your life, with your phone's camera or any other camera, and convert them into works of art.
This is possible because Instagram allows you to apply multiple filters to your photos and you can easily post them to other popular social networking sites, such as Facebook and Twitter. It is now part of the Facebook empire. Learn how to grow your Instagram audience.
Bright Idea Graphics Instagram
Add To Cart | Add To Quote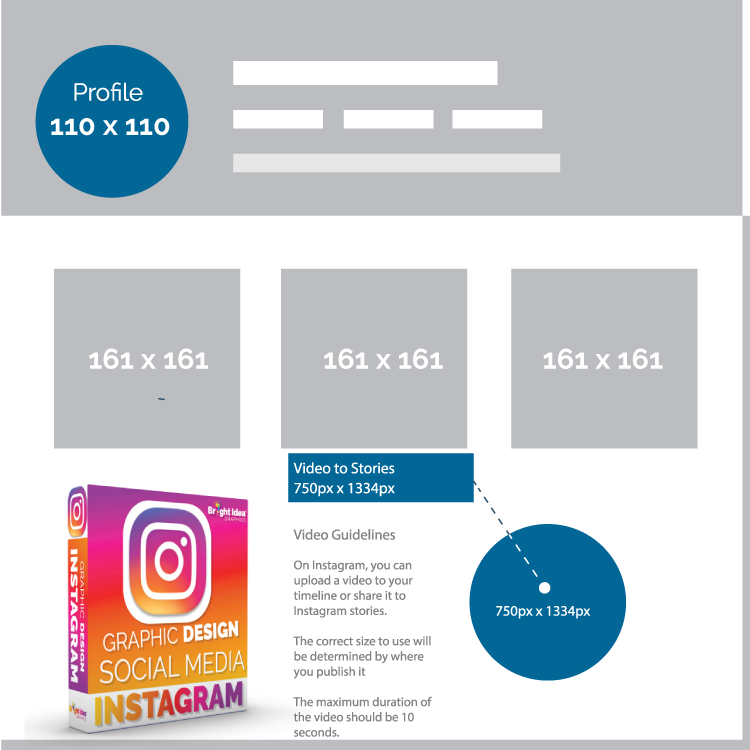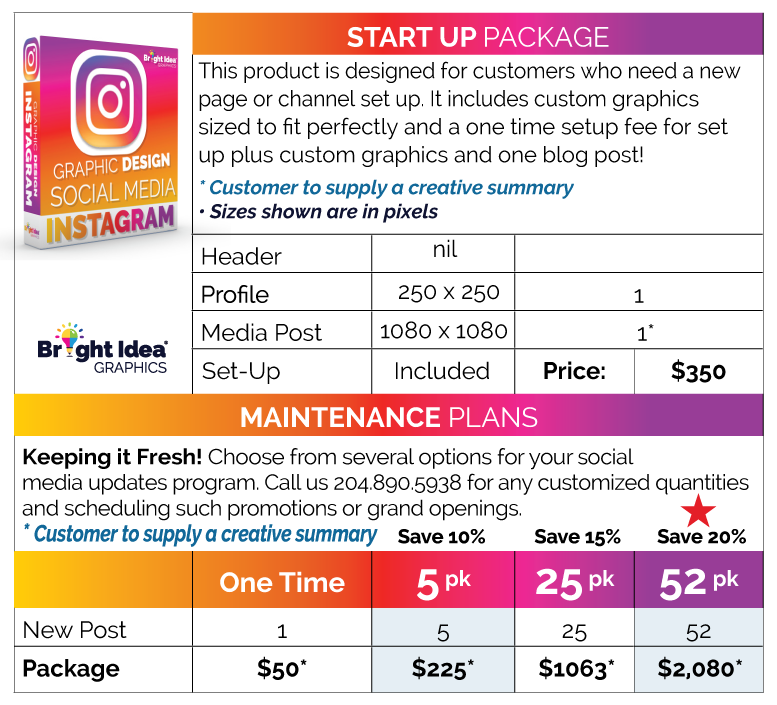 All Our Social Media Branding Packages Include Custom Design Graphics
Request for Information
Turn your bright ideas into reality. To get started with custom graphic design by Bright Idea Graphics Design Studio you can fill out this questionnaire.
Step 1: Select the product/service you are interested in.
Step 2: Based on your selection in step 1 we have some more options to help you such as quantities or sizes etc.
Step 3: Provide us with some contact details and we will prepare the information you require within 24 hours. 
Bright Idea Graphics (204) 890-5938 or email design@brightideagraphics.ca