Events and Tradeshows have never looked brighter. For upcoming book signing and promotional events, John ORoss – Wandering Thoughts Publications made this table cover along with new business cards and buttons.
Visit Wandering Thoughts
View Table Cloths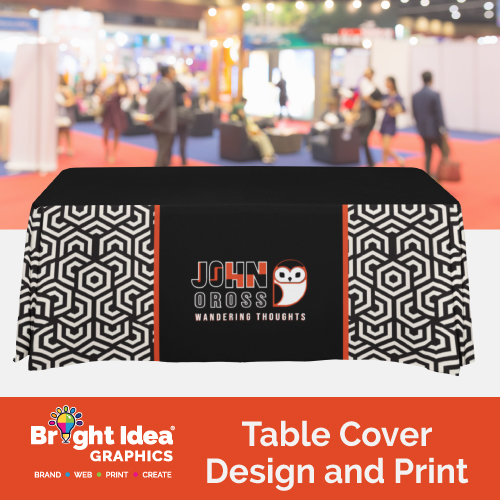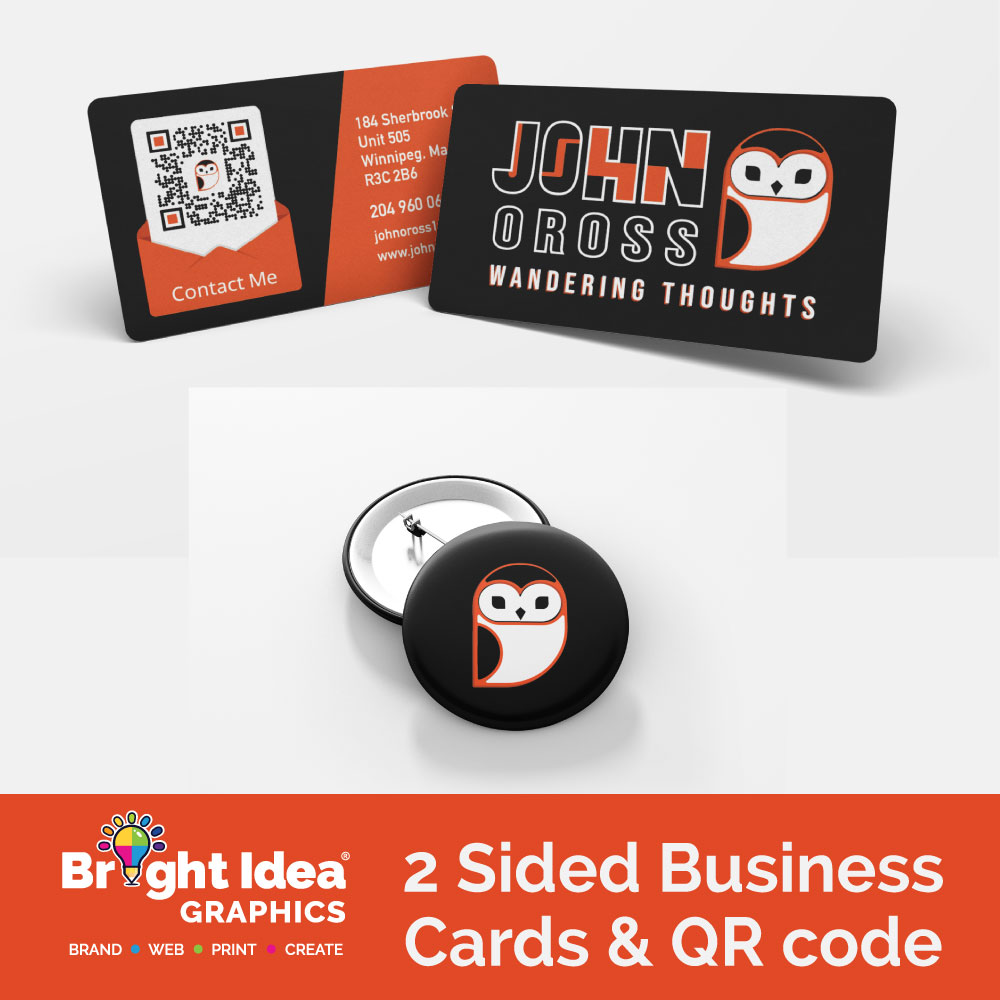 Two Sided Business Cards + Buttons
This branding package features a combination of luxurious 18pt suede laminate business cards with rounded corners along with custom promotional buttons.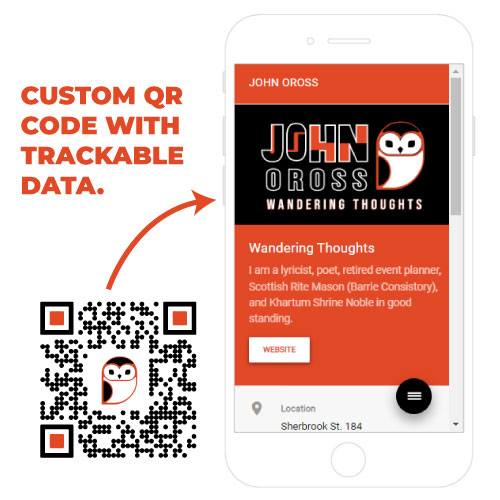 John ORoss QR Code – Immersive Media
 The functions for QR codes are limitless. In this case a custom QR code was developed for   Wandering Thoughts Publications to allow people to scan – preview and buy his book on their mobile device.