SOLD!
Create outstanding marketing media that not only looks great it, it attracts future prospects, and creates new opportunities.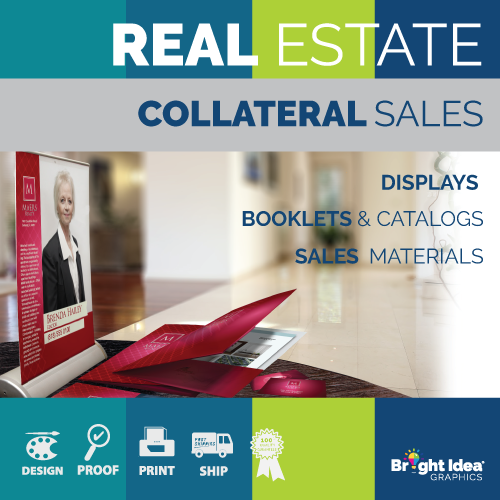 SALES MATERIALS
Strong sales materials are usually responsible for a company's actual sales. Whether folders, brochures, or sell sheets, clients love the professional look, and customers love the convenience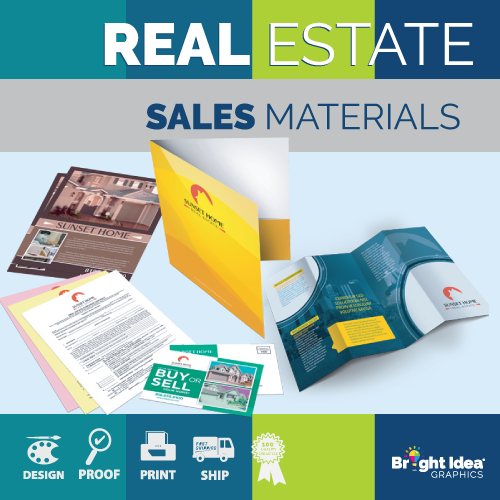 BOOKLETS & CATALOGS
Catalogs and booklets are colorful, informative, and durable tactile resources. They can be used for listings, leasing options or promotions. Put these in your client's hands and they'll thank you for it.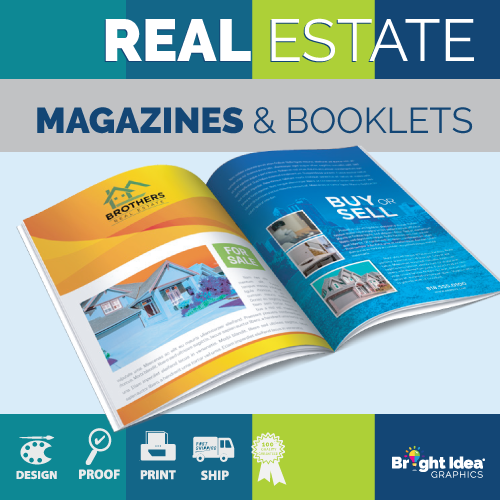 STATIONERY
The frontline of the real estate industry is in branded stationery. Custom business cards, envelopes, letterheads, greeting cards, and notepads prove that a little bit goes a long way.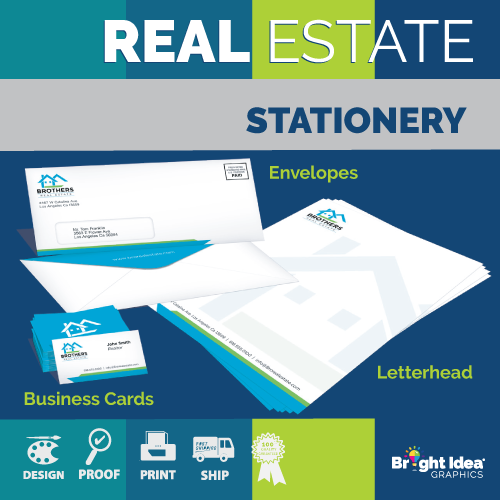 SIGN MEDIA
Display products like table tents and counter cards are great to showcase menus and specials, while table throws and runners are ideal for sponsored or branded messaging at a DJ booth or march stand.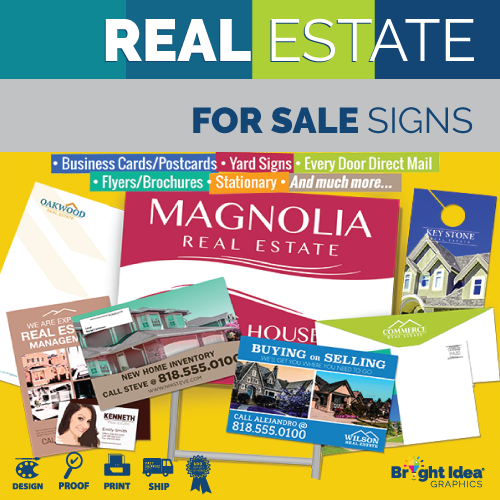 NOW OPEN
Flags are promotional tools that are impossible to go unnoticed. Whether to announce a grand opening, or just to catch the eye of a passer-by, flags are a utility player in getting attention.