Specialized Programs for Non Profit Industries
Bright Idea Graphics knows while all Industries need logos, websites, business cards and more, at the same time they have special items related to that industry which we have bundled into profitable marketing packages for both web and print media.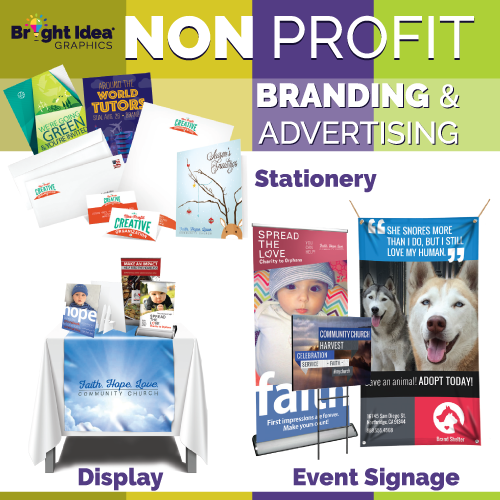 DISPLAYS
Table throws and runners are a great way to have booths stand out at fairs and meetings. Tabletop and counter cards, way to show pricing, schedules, and additional information about your cause.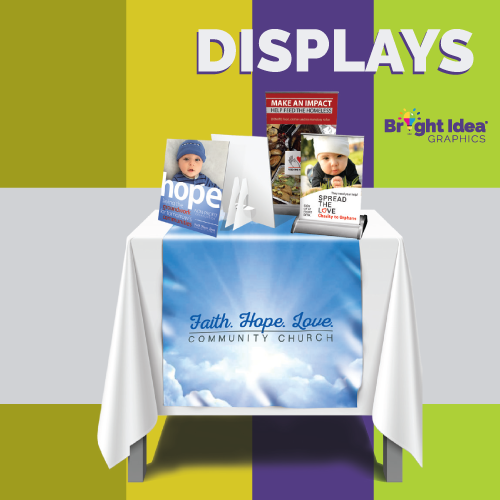 Your Online Media is your most important Marketing Tool
The Health Care Industry has had to deal with many hurdles concerning online privacy and confidentiality yet at the same time make their websites 100% accessible for all types of visitors abilities. Bright Idea Graphics know how important it is to have secure hosting and a website that is encrypted and website that 100% accessible.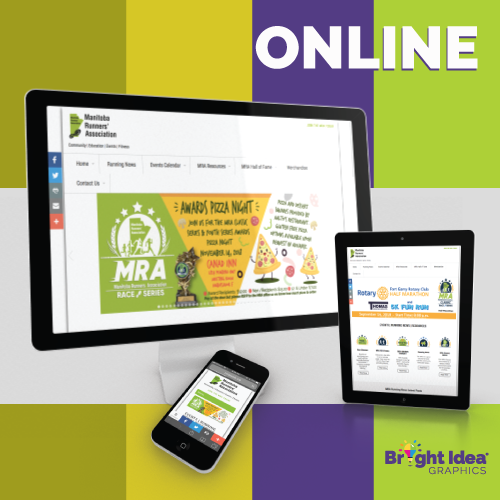 Pole Flags, Tear Drop Flags and Feather Banners with your choice of base hardware for sidewalk or ground steaks for indoor or outdoor use.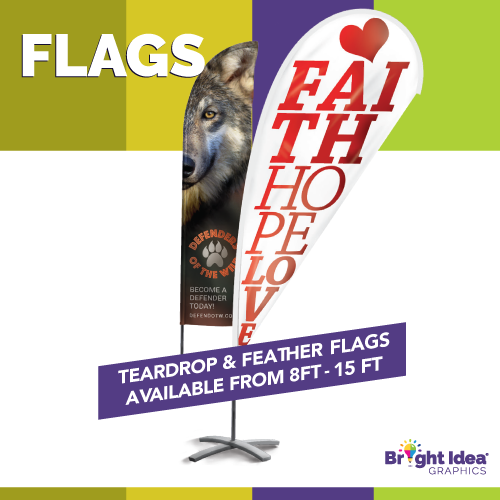 PROMO MATERIALS

Promo materials are a fun way to energize people. T-shirts, mugs, and stickers are generous giveaways to equip volunteers with during important causes and events. In addition to promoting your cause, these promo materials serve as a great marketing tool.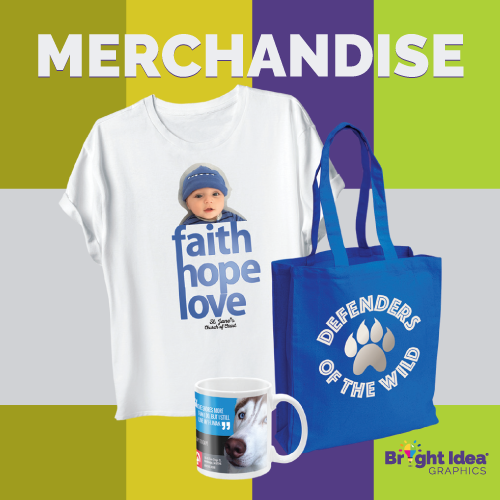 STATIONARY
Custom letterheads, greeting cards, and envelopes are great tools to use as mailers for invites newsletters, thank-you notes, or general materials to reach your audience.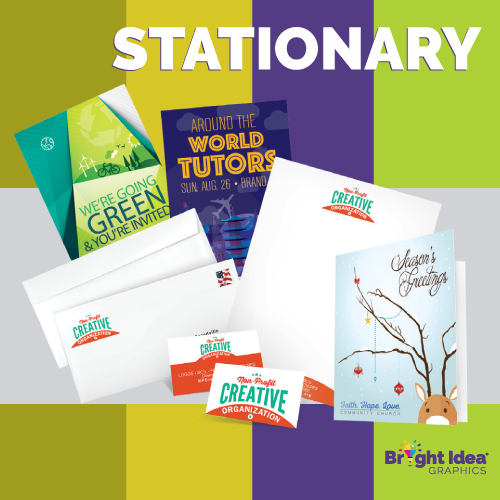 Design | Proof | Print | Ship
Bright Idea Graphics – Jumbo Poster Displays, to Retractable Banners, Fabric Tube Displays, X-Frames