Specialized Programs for Healthcare Industries
In the healthcare industry, you may frequently organize functions to increase brand awareness and provide information to new patients and clients. Help your brand stand out either quality display tools such as table throws and counter cards. These simple details can make your presence unmistakably professional.
Table Tents
Table Runners
Table Throws
Mini Retractable Banners
Counter Cards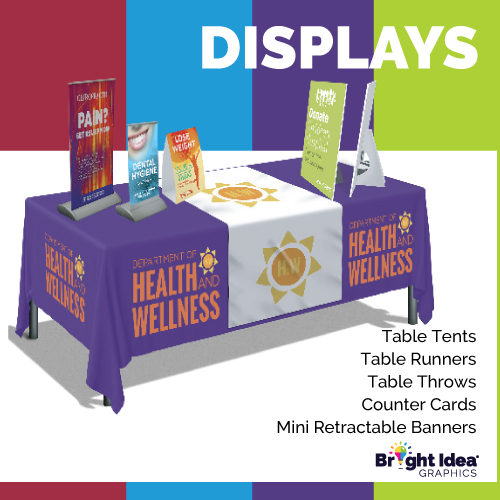 Your Online Media is your most important Marketing Tool
The Health Care Industry has had to deal with many hurdles concerning online privacy and confidentiality yet at the same time make their websites 100% accessible for all types of visitors abilities. Bright Idea Graphics know how important it is to have secure hosting and a website that is encrypted and website that 100% accessible.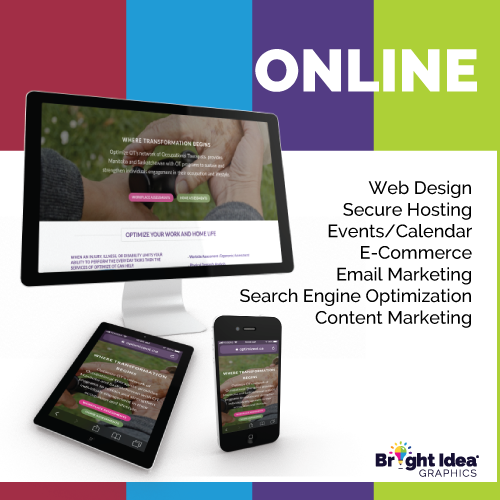 Pole Flags, Tear Drop Flags and Feather Banners with your choice of base hardware for sidewalk or ground steaks for indoor or outdoor use.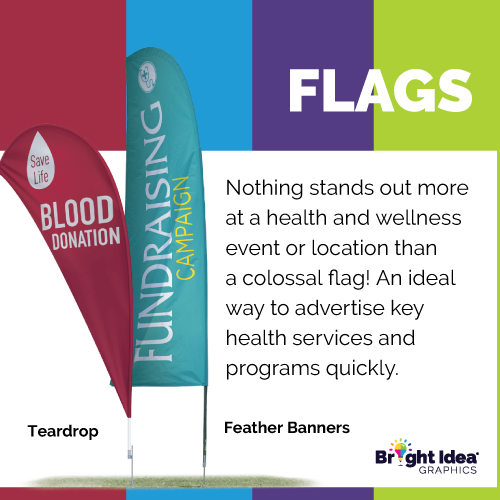 Design → Proof→ Print→ Ship
Bright Idea Graphics – Jumbo Poster Displays, to Retractable Banners, Fabric Tube Displays, X-Frames