Typical Landing Page Breakdown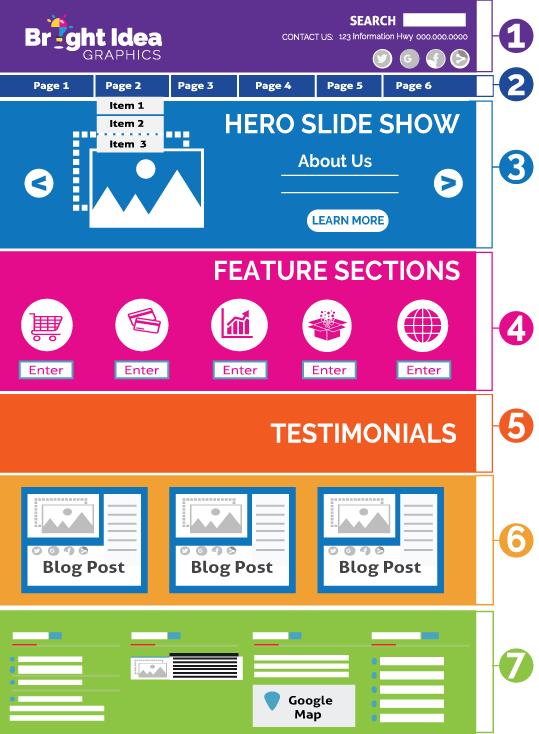 Part 1 Header: The top inch of a website that provides logo and brand identity, contact info and share tools as well as many other features for enhanced userability and experience.
Part 2 Menu: You menu or top level navigation can be customized with limitless options.
Part 3 Hero Slide Show: A slide show can also act as a way to navigate your reader to areas of interest on your website.
Part 4 Feature Sections: Most contemporary websites often like to have feature sections which may include:
Skills of Expertise
Team Members
Portfolio
Featured Products – E-commerce
Part 5 Testimonials: Nothing builds consumer confidence like customer testimonials or reviews. A necessary feature on any web business website.
Part 6 Blog Posts: Blogging or content marketing is a great way to increase your SEO and to keep your visitors coming back to your site.
Part 7 Footer: Often used for navigation, contact information, disclaimers, and copyright notices.